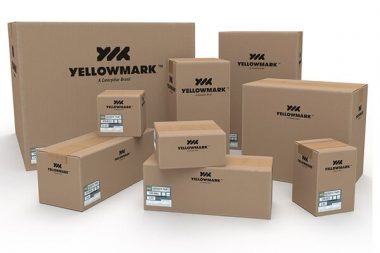 Cat® excavators can provide many years of reliable digging, trenching and backfilling, but as they age, you'll likely have to replace worn-out parts and components more frequently. If you own an older Cat excavator in Indiana or Michigan, MacAllister Machinery can offer an affordable parts solution that will make sense for your company. We now offer a full line of Yellowmark excavator parts for sale that can help you cut costs without cutting corners when it comes to quality and performance.
Shop Yellowmark Excavator Parts
What Are Yellowmark Parts?
The Yellowmark line consists of brand-new aftermarket parts designed and manufactured by Caterpillar®. These non-reusable parts and components give you a value-priced alternative to Genuine Cat or Cat Reman products, which can often make them a better option for older equipment. Caterpillar introduced the Yellowmark family of parts and components in 2018 as a rebranding initiative for the Cat Classic category. The new lineup will also include an expanded product offering to provide you with more value-priced choices.
Why Should You Consider These Aftermarket Excavator Parts?
Buying OEM or remanufactured parts can be a cost-effective long-term replacement strategy for newer machines. Purchasing Yellowmark excavator parts can provide a more economical short-term solution for equipment that's almost ready for retirement. The lower price point will help you save money, and you'll still meet your performance and productivity goals. These parts can also help you extend the life of your fleet so that you can wait a little longer for a machine upgrade.
How Are Yellowmark Excavator Parts Different From Those of Other Brands?
Many aftermarket parts are "will-fit" products, which means they may or may not work with your equipment. On the other hand, Caterpillar engineers its Yellowmark excavator parts specifically for Cat products. You won't have to worry about an imperfect fit that impacts machine performance. You'll always get the ideal combination of reliability, convenience and affordability. You'll even gain one-year warranty coverage from Caterpillar for your protection and peace of mind.
What Types of Aftermarket Excavator Parts Are Available?
MacAllister Machinery can provide the right Yellowmark excavator parts and components for your machine models. You'll find products in the drivetrain, engine, ground engaging tools, undercarriage, hydraulic and general usage categories. Our knowledgeable parts specialists are available to help you select the right items for your equipment and applications.
What Makes MacAllister Machinery the Best Source for Your Replacement Parts?
When you choose us as your aftermarket Cat excavator parts provider, you'll get:
Access to more than 70 years of heavy equipment expertise
A wide selection of parts from one of the largest Cat dealers in the United States
Fast, secure online ordering
Flexible delivery and pickup options to meet your requirements
Multiple stores and parts drop boxes located throughout our service territory for your convenience
Availability of 24/7/365 service
Order Your Yellowmark Excavator Parts Today
Place your aftermarket Cat excavator parts order online now, and don't hesitate to contact us if you have questions or need help finding the right part for your equipment.