PRINOTH PANTHER Tracked Carriers for Sale in Indiana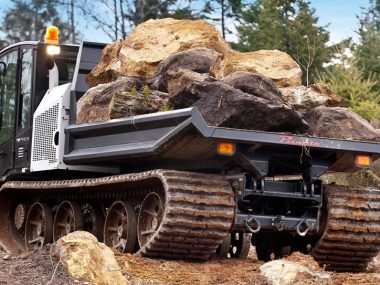 MacAllister Machinery carries the full line of PRINOTH PANTHER tracked carriers to help ensure you can move the equipment and materials you need, no matter the terrain or conditions of your job site.
Our Tracked Vehicle Line Up Includes:
Call us today at (317) 803-2526 for more info on PRINOTH PANTHERs for sale in Indiana.
Customize Your Tracked Carrier To Your Work
The PRINOTH PANTHER  is extremely versatile and can be outfit with:
Articulated crane
Dump bed
Flatbed
Hook lift
Service module
Telescopic crane
Concrete mixer
Excavator / backhoe
Exploration drill
Tank / sprayer
No matter what industry you serve, the PRINOTH PANTHER can be setup to serve your needs. Common industry applications include: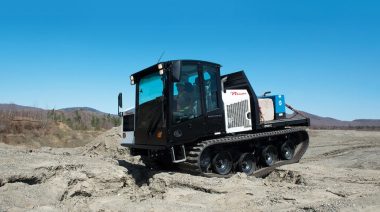 Construction
Drilling
Forestry
Governmental (Military, Rescue, Firefighting)
Mining
Oil & Gas
Personnel Transport
Snow Removal
Telecommunications
Utilities & Power Transmission
Contact us today to learn more about the PRINOTH PANTHER, schedule a demo or request a free quote!