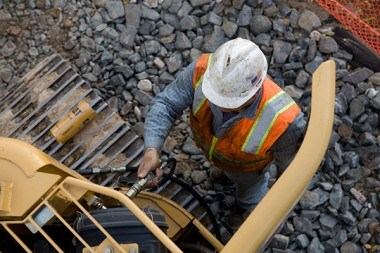 Heavy construction equipment runs on powerful hydraulics. Hydraulic systems include cylinders, pumps, motors and valves. These and other hydraulic components need regular maintenance to keep performing at optimal levels.
MacAllister Machinery is a full-service hydraulic maintenance and repair provider. We work with clients in agriculture, construction, landscaping and other industries. With locations throughout Indiana, we can provide both field and shop service for all hydraulic equipment.
What Does Hydraulic Service Involve?
Hydraulic equipment is complex, and the machines that rely on it are often expected to perform in demanding conditions. There are many aspects to keeping these systems running their best:
Preventive maintenance: Preventive maintenance is the best investment you can make for hydraulic components. Regular checkups allow our team to look for signs of damage that can lead to a problem later.
Repairs: Leaks are the most common hydraulic service problem. Options for dealing with them include cylinder honing and resealing, retubing and straightening. Repairing a hydraulic cylinder is the most cost-effective way to deal with minor issues.
Remanufacturing: Remanufacturing involves taking apart a cylinder, replacing all wearable items and performing a series of tests to bring it back to factory specs. Remanufacturing can add years of life to a hydraulic cylinder at a fraction of the cost of replacement.
Replacement: Replacing a hydraulic cylinder is an option for severely worn components. MacAllister Machinery provides hydraulic replacements using new OEM, reconditioned and aftermarket parts.
What Are the Benefits of Hydraulic Service?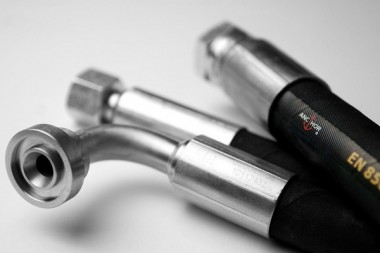 Of the above options, preventive maintenance is best for your budget and your productivity. Investing in regular hydraulic service has several benefits:
You'll be able to spot problems ahead of time and schedule repairs accordingly
You'll save the expense and hassle of an emergency repair
You'll avoid downtime that can interrupt your productivity
You'll gain the peace of mind of knowing your equipment is working its best
MacAllister Machinery offers hydraulic service as part of our comprehensive equipment management services. We can assess your fleet and put together a schedule that meets the manufacturers' recommendations.
Why Are Clean Conditions Important?
Powerful equipment requires tight tolerances to work correctly. The downside of this is that even a small amount of dirt can affect performance. In fact, 75 to 85% of hydraulic failure is a result of contamination.
Hydraulic service can do more harm than good if it's done in a dirty environment. For this reason, you must work with a partner that has a dedicated and clean hydraulic room.
Equipment Service at MacAllister Machinery
MacAllister Machinery is the authorized Cat® dealer for Indiana. We provide Cat hydraulic services that match the manufacturer's demanding standards. A dedicated clean room allows us to complete all repairs in the most sterile environment possible.
We can source genuine OEM parts and provide on-site emergency repairs when necessary. As a partner to construction crews, landscapers and other clients, we work to make sure your fleet delivers everything you expect from it for years to come.
To request a quote for Cat hydraulic service, contact us today.