Cat® Exchange Parts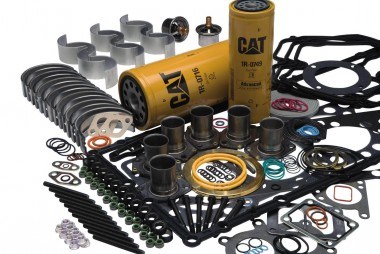 Your fleet of heavy equipment and power systems play integral roles in helping your business make progress possible. Since even the highest quality equipment is only as strong as its weakest link, preventive maintenance and timely repairs are essential for minimizing downtime and maximizing productivity. When purchasing new parts isn't necessary or doesn't fit the budget, Cat exchange parts represent a viable alternative that often makes the most sense.
Contact Us To Order Exchange Parts
MacAllister Machinery is a full-service heavy equipment dealer providing a complete range of economical solutions. We carry an extensive inventory of Cat exchange parts available off-the-shelf to meet your diverse planned-maintenance and emergency-repair needs.
The exchange parts we have in stock are:
Sourced from genuine Cat equipment.
Rebuilt to original manufacturer specifications.
Tested to provide same-as-new performance.
Primed and ready for immediate installation.
Available online via Parts.Cat.Com or from any of our locations.
The Parts You Need at a Price That Fits Your Budget
When you buy exchange parts from MacAllister Machinery, you get a cost-effective alternative to Cat new or reman parts. Cat exchange parts are also less expensive and more convenient than having to rebuild your damaged components. You get "like-new" performance and durability at a fraction of the price. Additional benefits include the reduce parts requirements for installation and our "Better Than New" parts warranty and extended warranty options.
Within our inventory of top-quality exchange parts, you'll find everything from accumulators, fan drives and filter-base housings to hydraulic cylinders, pump drives and rod packs. Parts are tested to meet core acceptance criteria to ensure you get the value and performance you've come to expect from a Cat product. All of our Cat exchange parts are reasonably priced, easy to order and available for fast delivery in Indiana and throughout our service territory.
Get in Touch for Superior Exchange Parts Today
If you're searching for a less expensive way to keep your fleet in prime condition, get in touch with your local authorized Cat dealership. Give us a call or visit the MacAllister Machinery store in your area to place an order for exchange parts today!