Non-Cat Parts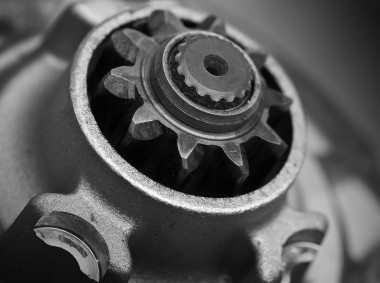 When the equipment in your fleet comes from many different manufacturers, it can be difficult, costly and time-consuming to find the parts you need for maintenance and repair. If you manage a mixed fleet in Indiana or areas beyond, MacAllister Machinery is a one-stop shop for all of your needs. No matter the brand or type of equipment you own, we have the massive selection of top-quality parts required to keep you operating at maximum productivity.
In addition to the complete catalog of genuine Cat® parts, we also sell a wide variety of parts from other leading manufacturers, such as Kubota. Whether you work in farming and agriculture or heavy construction and landscaping, we'll partner with you to meet your diverse range of needs. From supplies for regular maintenance to critical components for major repairs, you'll find the non-Cat parts you require in stock. We offer:
Exceptional selection of first-rate non-Cat parts.
Competitive pricing and free, no-obligation quotes.
Ability to locate specialty items and difficult-to-find parts.
Peerless customer service and ongoing product support.
Easy ordering and fast delivery throughout our territory.
Dedicated to Finding the Equipment Parts You Need
It's our goal to help you get the parts you're searching for fast to help minimize downtime and keep your equipment in prime operating condition. Our experienced team will partner with you to locate products within our inventory and get them to you fast with often same-day availability. We call on over 75 years of local industry experience to keep the most popular and frequently requested non-Cat parts in stock.
Our selection of non-Cat parts includes:
Essential items such as filters, tires, batteries and more.
Engine and undercarriage parts for all types of machines.
Hydraulic components, pumps and cylinders.
Ground-engaging tools and rubber track replacements.
Machine attachments for earth moving and construction equipment.
New and reconditioned engine components.
Get in Touch About Ordering Machinery Parts Today
Find the support you need to keep your mixed-fleet operating at full capabilities. Contact MacAllister Machinery for complete product availability and a free quote on any non-Cat part within our inventory!