PRINOTH SERVICE AND MAINTENANCE SOLUTIONS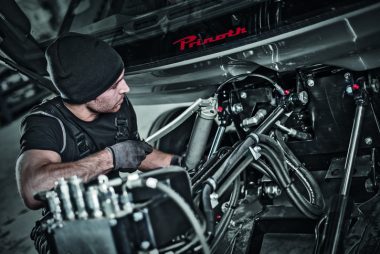 If you have already discovered the benefit of PRINOTH PANTHER tracked vehicles, we can help you care for your equipment. MacAllister Machinery is your partner for PRINOTH tracked vehicle service throughout Indiana. We offer expert care for the complete PRINOTH PANTHER product line at any of our professional repair facilities. We can also come directly to your location.
Call us today at (317) 545-2151 to schedule service.
YOUR SOURCE FOR TRAINED PRINOTH SERVICE
MacAllister Machinery is the region's exclusive dealer for PRINOTH equipment. PRINOTH PANTHER carriers all feature Cat® engines, and we are one of the largest Caterpillar dealers in the nation. Our technicians have the skill, training and experience to perform PRINOTH PANTHER service at all levels. We can take care of:
Preventive maintenance: We will complete all your scheduled services, sample fluids and inspect for wear.
Simple to complex repairs: We can address any complexity of repair fast to get your PRINOTH equipment back online.
Engine service and rebuilds: Our technicians are Cat certified. They can perform in-depth repairs or complete a rebuild.
EXPERT PRINOTH PANTHER SERVICE IN THE SHOP OR THE FIELD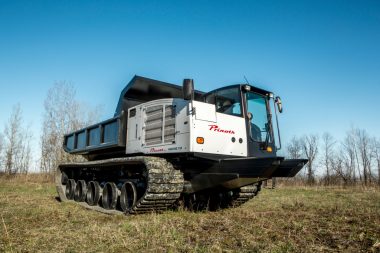 We are committed to keeping your equipment in peak condition. If you need maintenance or repairs on your PRINOTH tracked carrier, you can count on our technicians. We provide expert service using the manufacturer's recommended procedures. We have locations throughout Indiana that are fully-equipped to service the complete line of PRINOTH PANTHER vehicles. We can also meet you at your business or job site with rapid field service anywhere within our expansive service area.
Field service: Our field PRINOTH service is your go-to solution for rapid maintenance and emergency repairs so you can get back to work fast.
In-shop: In addition to your preventive maintenance and repairs, our facilities can handle advanced repair services. This ability extends to PRINOTH PANTHER hydraulic work and engine rebuilds.
THE ADVANTAGES OF CHOOSING MACALLISTER FOR PRINOTH CARRIER SERVICE
Our business has been part of the local community for over 75 years. We owe our continued success to thorough equipment care and the strong partnerships we build with our customers. You can depend on our technicians to provide you with professional, fast and accurate repairs. We keep an extensive selection of PRINOTH parts on-hand to expedite your service. If you need to order a specialty part, we can quickly fulfill your request through our national dealer network.
We also offer the option to enter into a proactive Customer Value Agreement (CVA). A CVA is a tailored plan we develop to help you manage your PRINOTH tracked vehicle service and repairs. Whether you have one vehicle or operate a tracked fleet, our team will create a maintenance schedule and stick to it. We will ensure your equipment gets the care it needs while limiting your downtime.
SCHEDULE PRINOTH TRACKED VEHICLE SERVICE IN INDIANA
If you have a PRINOTH tracked carrier in Indiana, trust your equipment care to your local dealer. To schedule a PRINOTH carrier service or to ask about creating a Customer Value Agreement, please send us a message online.