Your Source For OEM PRINOTH Parts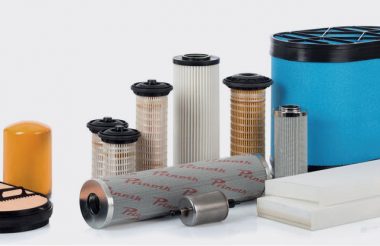 PRINOTH PANTHER tracked carriers come in multiple models. These vehicles are customizable to match your application, and we have parts for all of them. MacAllister Machinery is the area's trusted partner for equipment parts and service solutions. We are also the region's PRINOTH dealer and carry the full line of PRINOTH tracked vehicle parts. Our parts team will ensure you have everything you need to keep your equipment going and maximize your productivity.
Call us today at (317) 545-2151 to order parts.
WHY USE GENUINE PRINOTH CARRIER PARTS?
When you need to maintain your PRINOTH equipment, it pays to use genuine parts. With genuine PRINOTH parts, you can rest assured yours are made to the exact manufacturer specification. The added precision helps ensure optimal operation and prevent unnecessary wear. Installing genuine PRINOTH PANTHER parts in your equipment is an investment in your vehicle and delivers significant benefits, including:
Longer vehicle lifespans.
Increased vehicle up-time.
Improved long-term resale value.
Reduced lifetime maintenance costs.
NEW AND USED PRINOTH PANTHER PARTS FROM YOUR LOCAL DEALER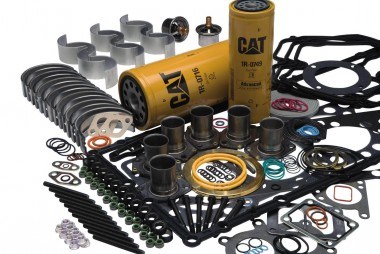 MacAllister Machinery is your local PRINOTH PANTHER dealer. We are also the region's authorized Caterpillar® dealer — and that's a big advantage. Every model of PANTHER tracked vehicle has a Cat® ACERT™ engine pushing it over the terrain. If you need a part, we are your direct line to the manufacturer for every possible component. We offer the complete parts list for all PANTHER carriers in any configuration. We also stock used parts, when available, that we have inspected and certified for reuse.
If you need a common part for your PRINOTH PANTHER, we have it in stock and ready for pickup or shipment.  We keep an extensive inventory on-hand at our primary headquarters in Indianapolis. We also have convenient drop-box locations throughout Indiana. For specialty parts, we can order directly from PRINOTH or Caterpillar for rapid delivery to limit your downtime. If you want to save even more time, you can order online or over the phone, and we can ship your parts to your business, home or current job site.
INDIANA'S HOME FOR PRINOTH TRACKED VEHICLE PARTS
With MacAllister Machinery, you gain the advantage of working with the state's most established heavy equipment provider. We have over 75 years of history working alongside the community to help our customers do more in less time. All of our Cat and PRINOTH tracked vehicle parts are priced at competitive rates and backed by manufacturer guarantees for purchasing peace of mind.
Our staff has the training and skill to quickly determine your correct part numbers and guide you toward the solutions you need. We have many dealer locations you can visit for help choosing the right parts, and we make it easy to get what you need with your choice of pickup or delivery — most of our parts ship within 24 hours or less.
ORDER PRINOTH PANTHER PARTS TODAY
Keep your PRINOTH PANTHER tracked carrier in peak condition using genuine parts and support from your local dealer. Contact our parts team today to get help ordering PRINOTH parts for your vehicle.