Your total solutions partner for underground shoring, shielding, and pumps.
Email us anytime for 24×7 Shoring Safety Support!
moc.retsillacamnull@dnuorgrednu
Shoring Rental
As one of the country's leading distributors of Pro-Tec® shoring equipment, we can support your underground project needs with a wide array of trench protection products, including:
Steel Trench Shields
Aluminum Trench Shields
Slide Rail
Modular Aluminum "Build-a-Box" Shielding Systems
Manhole Boxes
Stone Savers
Aluminum Hydraulic Shoring
Steel Road Plates
Specially Engineered Systems for Specific Projects
We stock all of our rental locations with shoring equipment, so no matter where you are, we've got you protected. MacAllister's Underground Shoring & Pump Division has been featured in several publications, including Construction Digest and Work Site Magazines.
Pump Rental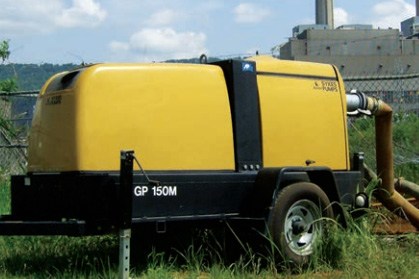 MacAllister stocks a large, frequently updated fleet of portable pumps and trailer mounted, diesel trash pumps with Caterpillar engines. We offer high head, auto-priming, sound-attenuated units as well. Ask us about pump setups and full dewatering service!
High pressure, diesel powered portable pumps for sewer bypass and well-point dewatering
Electric submersible pumps
Suction and discharge hose and pipe
Complete line of fittings and adapters, parts, service and support
Call one of our underground experts today at (317) 791-2323 and let us design the proper shoring/shielding system for your next project.