General Duty Parts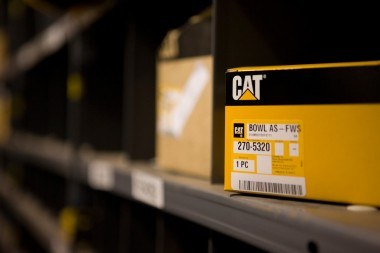 The level of your productivity is directly linked to having the appropriate equipment and work tools capable of tackling each specific task. However, not every application requires the highest quality parts and components to get the job done right. Cat® General Duty parts represent a cost-effective alternative that delivers the performance you need at a budget-friendly price that makes sense for your business.
MacAllister Machinery is a full-service heavy equipment dealer for Indiana and areas beyond. We specialize in comprehensive solutions that save your business time and money. As the authorized Cat dealership for the region, we offer a complete selection of replacement parts to meet your specific needs. Our expert team will assist in analyzing your equipment and applications in order to recommend the General Duty parts appropriate for your machinery.
Cat General Duty Parts Benefits
General Duty parts provide the perfect combination of performance and value. We have the experience and expertise to assist in determining when General Duty parts are the right choice for your Cat equipment. Our parts department offers:
General Duty parts manufactured to exact Caterpillar specifications
Exceptional availability and speedy turnaround on General Duty parts orders
Complete parts and machine services in the shop or in the field
Why Make MacAllister Machinery Your Parts Supplier?
MacAllister Machinery has been delivering reliable, convenient, cost-effective heavy equipment solutions since 1945. When you work with us, you'll get:
Support from one of the largest Cat dealers in the U.S.
Access to a tremendous parts inventory supported by the extensive Caterpillar distribution center network
Fast, secure online ordering
Flexible pickup and delivery options to meet your unique requirements
Multiple stores and parts drop boxes throughout our operating territory
Get in touch with MacAllister Machinery for more information about General Duty parts. Give us a call or drop by the sales location in your area to place your order for a General Duty undercarriage today!