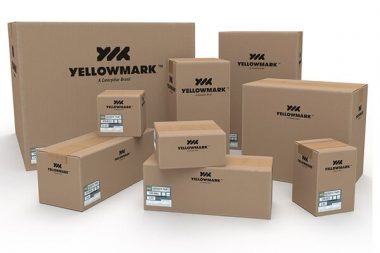 Cat® track loaders are rugged pieces of heavy equipment that can handle everything from digging and grading to truck loading and land clearing. If you own an older track loader, you might be looking for ways to reduce your parts replacement costs. Yellowmark track loader parts from MacAllister Machinery can provide the ideal solution in Indiana or Michigan. You'll save money without sacrificing quality, performance or reliability.
Shop Yellowmark Track Loader Parts
What Are Yellowmark™ Parts?
Caterpillar® introduced Yellowmark parts in 2018 as a rebranding initiative for the Cat Classic line. The company has engineered these aftermarket parts to fit small and medium-sized Cat construction equipment. These brand-new, non-reusable products offer a value-priced alternative to Cat Genuine OEM and Cat Reman parts and components. They also meet the industry standards, enabling you to use them in your heavy equipment with complete confidence.
Caterpillar plans to expand the Yellowmark line in the short term, giving you even more options for your aftermarket Cat track loader parts.
Why Should You Consider Using Yellowmark Track Loader Parts?
Purchasing Yellowmark parts can significantly reduce your equipment operating costs over time, and you'll notice the positive impact on your company's bottom line. These parts are also readily available. MacAllister Machinery carries an extensive inventory that's ready to order at your convenience. As with any Caterpillar product, these parts will deliver the reliable performance you've come to expect from the worldwide heavy equipment leader. The standard 12-month warranty coverage from Caterpillar will give you extra peace of mind.
What Makes These Aftermarket Cat Track Loader Parts Different From the Rest?
While you can find many aftermarket track loader parts suppliers, they can't match the reliability and performance of Yellowmark products. Yellowmark will provide the perfect fit for your Cat equipment. You'll also receive the top-notch support that only an authorized Cat dealer like MacAllister Machinery can deliver.
What Types of Yellowmark Track Loader Parts Are Available?
You can order aftermarket parts encompassing all major track loader systems. We carry parts and components for engines, hydraulics, drivetrains and undercarriages. You'll also find a variety of general-use products and ground engaging tools. Our knowledgeable parts experts can help you select the right items for your equipment and applications.
Why Should You Purchase Replacement Parts From MacAllister Machinery?
Indianapolis-based MacAllister Machinery has been in business since 1945. Over the decades, we've grown to become one of the largest Cat dealers in the United States. Besides our many years of heavy equipment experience, we can offer:
An expansive parts inventory supported by the Caterpillar distribution network to minimize out-of-stocks
Around-the-clock online ordering
A supportive staff that will do everything possible to enhance your customer experience
A host of flexible parts pickup and delivery options
Stores and parts drop boxes located throughout our service territory for your convenience
Order Your Yellowmark Track Loader Parts Online Today
Check out our selection of aftermarket Cat track loader parts and place your order online now. Feel free to also contact us if you have questions or need more information.