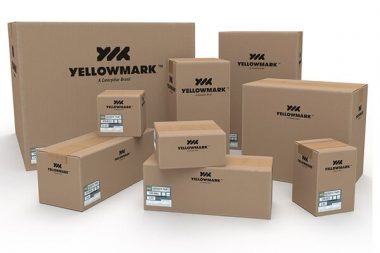 Your bulldozers can take quite a beating over time. As they get older, you'll likely have to replace parts and components more frequently, which can dramatically increase your operating costs. If you're in Indiana or Michigan, you can trust MacAllister Machinery to provide an economical parts solution for your aging equipment. Our selection of Yellowmark bulldozer parts from Caterpillar® is perfect for when you need to focus on the task at hand instead of the years to come.
What Are Yellowmark Parts?
Caterpillar recently rebranded its line of value-priced Cat® Classic parts and components as Yellowmark and is now providing expanded parts offerings for its older small and medium-sized construction equipment. These brand-new, non-reusable aftermarket products are available only from authorized Cat dealers like MacAllister Machinery. They provide a budget-friendly alternative to Genuine Cat OEM and Cat Reman parts. Caterpillar designed Yellowmark parts to deliver the perfect fit for your machines.
Why Should You Consider Yellowmark Bulldozer Parts for Your Fleet?
These high-quality aftermarket Cat bulldozer parts can deliver a variety of benefits, including:
Reliability: Caterpillar has engineered these parts specifically for Cat products, so you'll get reliable quality and performance.
Convenience: MacAllister Machinery keeps a large supply of Yellowmark bulldozer parts in stock that you can order at any time.
Lower cost: Using these value-priced parts and components in your aging machines can significantly reduce your operating expenses and increase your profitability.
What Sets Yellowmark Parts Apart From Other Aftermarket Parts?
Other aftermarket parts suppliers may offer products they claim will fit Cat bulldozers. While these "will-fit" products can provide another low-cost option, they can't match Yellowmark in terms of performance and reliability. With Yellowmark, you'll know you're getting a high-quality part or component designed specifically for your machine. Caterpillar also supports the Yellowmark™ line with its standard one-year warranty for your protection and peace of mind.
Which Aftermarket Cat Bulldozer Parts Are Available?
The Yellowmark product lineup encompasses all major bulldozer systems. You'll find parts and components for the drivetrain, engine, undercarriage and hydraulic systems. An assortment of ground engaging tools and general usage parts is also available. Our parts experts can help you explore all your options so that you can make an informed purchasing decision.
What Are the Benefits of Purchasing Parts From MacAllister Machinery?
MacAllister Machinery has grown to become one of the largest Cat dealers in the United States. You can always count on us to have the right Yellowmark bulldozer parts for your machines and applications. Other reasons to choose us include:
Access to expertise from a trusted heavy equipment supplier that's been in business since 1945
Easy, convenient around-the-clock parts ordering
A variety of flexible pickup and delivery options
Stores and parts drop boxes located throughout our service area for your convenience
An experienced, knowledgeable staff that's always ready and willing to assist you
Place Your Yellowmark Bulldozer Parts Order Today
You can order your aftermarket Cat bulldozer parts online right now. Feel free to contact us if you have questions or need assistance.