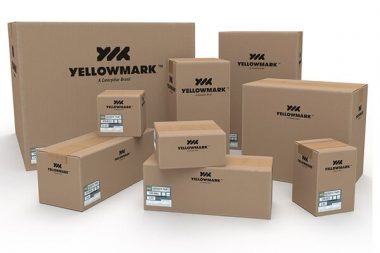 Are you looking for reliable, affordable replacement parts for your aging Cat® backhoe loader? MacAllister Machinery, the leading heavy equipment solutions provider in Indiana and Michigan, has the answer. We offer Yellowmark backhoe parts that give you a cost-effective alternative to Genuine Cat OEM or Cat Reman products. These high-quality aftermarket Cat backhoe parts will help you keep your machines in peak condition without breaking your budget.
What Are Yellowmark Parts?
As a Cat equipment owner, you may be familiar with Cat Classic parts for older Cat equipment. Caterpillar® has rebranded Classic as Yellowmark and expanded the line to provide more choices. Yellowmark products are brand-new, non-reusable aftermarket parts designed and manufactured by Caterpillar, ensuring the perfect fit for your equipment. They offer the ideal balance of reliability, affordability and convenience.
Why Should You Consider Yellowmark Backhoe Parts?
Keeping equipment costs manageable is a challenge that nearly every construction business owner faces. Buying Yellowmark aftermarket Cat backhoe parts can provide substantial cost savings for your company compared to their genuine OEM or remanufactured counterparts. You'll also be able to keep your older machines in service longer and postpone the purchase of new equipment.
Caterpillar engineers designed these parts for reliability, form, fit and function for one-time-use applications. They will fit your backhoe just like OEM parts, but they feature a lower price point. They also come with a standard one-year warranty with modified coverage for your protection and peace of mind.
How Do Yellowmark Parts Differ From Those of Other Aftermarket Brands?
While you may find other brands of aftermarket backhoe parts for sale, they aren't Caterpillar products. Because these parts don't always provide the best match for your backhoe model, you won't experience the same level of trust, quality, reliability or performance. What's more, you won't have access to the high-quality support an experienced Cat dealer like MacAllister Machinery can deliver.
What Types of Yellowmark Backhoe Parts Are Available?
MacAllister Machinery carries a large inventory of Yellowmark aftermarket backhoe parts and components to cover your machine from front to back and top to bottom. Choose from a wide assortment of products in the following categories:
Why Choose MacAllister Machinery as Your Aftermarket Cat Backhoe Parts Supplier?
MacAllister Machinery has been providing reliable, cost-effective heavy equipment solutions for more than 70 years. The benefits of choosing us include:
An extensive parts inventory
Our quick access to Caterpillar distribution centers, which ensures product availability when you need it
Fast, easy and secure online ordering
A variety of flexible parts pickup and delivery options
Multiple stores and parts drop boxes throughout our operating territory
Around-the-clock service from one of the largest Cat dealers in the U.S.
An experienced, knowledgeable staff that can help you select the right parts for your Cat backhoe model
Order Your Yellowmark Backhoe Parts Online Now
Place your Yellowmark backhoe parts order online today, and feel free to reach out to us if you have questions or need assistance.