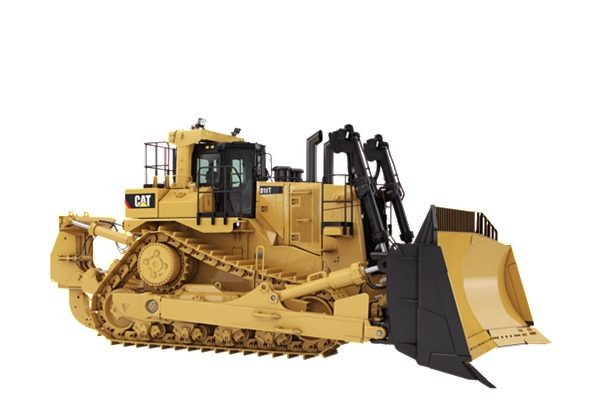 Cat® bulldozers have set the earthmoving standard for nearly a century. You can count on a Cat dozer to help you get more work done in less time, increasing your efficiency and boosting your company's bottom line. However, even a dependable, hardworking Cat bulldozer will need replacement parts to keep it running and maximize its lifespan.
As the authorized Cat equipment dealer serving Indiana and Michigan, MacAllister Machinery is proud to carry a complete selection of Cat bulldozer parts at competitive prices, supported by the legendary service that has been the hallmark of our company for more than 70 years.
Your One-Stop Headquarters for New Cat Dozer Parts
Brand-new OEM parts from Caterpillar® deliver reliable, long-lasting performance that will keep your dozer on the job and out of the repair shop. MacAllister Machinery carries an extensive selection of everything from tracks and undercarriages to cylinder seals and O-rings. You'll also find an assortment of new work tools and attachments to maximize your dozer's performance. All new Cat dozer parts feature the advanced technology that separates the worldwide heavy equipment leader from the pack.
Save Money with Used Cat Bulldozer Parts
Businesses throughout Indiana and Michigan are seeking ways to cut costs without cutting corners these days. At MacAllister Machinery, we supplement our new parts inventory with a large assortment of used Cat dozer parts that will fit even the tightest heavy equipment budgets. By purchasing genuine OEM used Cat dozer parts, you're assured of getting like-new quality at a much lower price, which makes sense for any business trying to do more with less.
We Also Offer Cat Exchange and Remanufactured Dozer Parts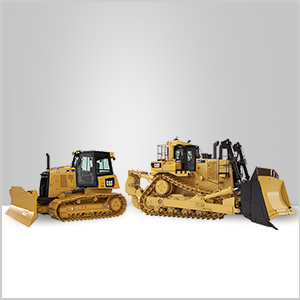 Another great way to minimize your dozer's parts cost is by taking advantage of our exchange system, where you return a used component and receive a similar remanufactured product. Many companies use the exchange system as part of their preventive maintenance program — you can get a high-quality component without having to take on the cost of a new or used product.
All remanufactured dozer parts are rebuilt to the high Caterpillar standards, ensuring their reliability and longevity, and are ready for immediate installation. You also get the same warranty coverage as a brand-new Cat product.
Yellowmark™ Parts – Aftermarket Dozer Part Solutions
Yellowmark aftermarket parts can offer a budget-friendly parts alternative for the aging bulldozers in your fleet. These brand-new, non-reusable parts and components deliver the ideal combination of reliability, convenience and affordability. They also come with a standard one-year Caterpillar warranty.
High-Quality Cat Bulldozer Parts and Unbeatable Service: A Winning Combination
As one of the largest Cat equipment dealers in the U.S., we always have a tremendous selection of Cat dozer parts in stock. If you can't find what you need, our fast access to the extensive Caterpillar distribution network ensures we can get it for you quickly. Around-the-clock online ordering is also available at Parts.Cat.Com for your convenience. With our multiple delivery and pickup options, we make it easy for you to get the right part at the right time.
Order Your Cat Dozer Parts Right Now!
Order new, used or remanufactured parts online from MacAllister Machinery today, or feel free to contact us for additional information and guidance. Our expert parts staff is ready to assist you!
VISIT PARTS.CAT.COM