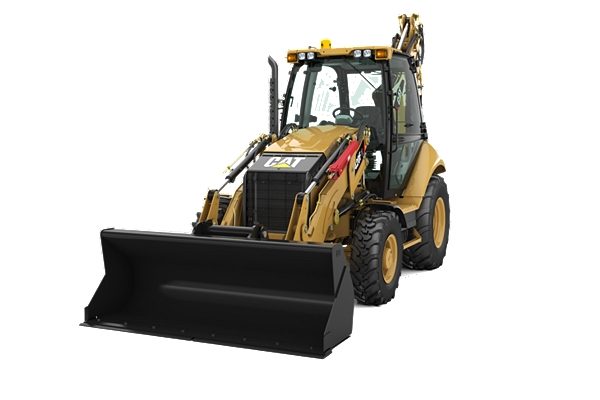 As a Cat® backhoe owner, you undoubtedly know what a valuable digging, trenching, backfilling and material-handling machine it is. Cat backhoes are a preferred choice for a wide range of general construction, landscaping, excavation and paving applications. They deliver the power and precision required when working in areas that are off-limits to bulkier, less nimble equipment.
If you need replacement parts for your Cat backhoe in Indiana or Michigan, look no further than MacAllister Machinery, the region's most trusted heavy equipment provider for more than 70 years.
We're Your Comprehensive Source for Brand-New Cat Backhoe Parts
As an authorized Cat equipment dealer, MacAllister Machinery has instant access to more than 1.4 million genuine Cat OEM replacement parts, including items for your backhoe fleet. We carry a full line of General Duty parts as well as Heavy Duty backhoe parts. Unlike many aftermarket parts, these OEM parts meet the high Caterpillar standards to ensure consistent, reliable, long-lasting performance. New Cat backhoe parts typically deliver the best long-term return on your investment. Why settle for cheap imitations that may not give you the quality you deserve?
Used Cat Backhoe Parts: An Economical Replacement Parts Solution
If you're looking to reduce your equipment costs, used backhoe parts can help you stretch your budget. Our large and rapidly growing parts inventory enables us to provide the right product for your machine at an affordable price. As with any product that bears the Caterpillar brand, used Cat backhoe parts will meet your quality and performance expectations, while enabling you to keep your operating expenses under control.
Our team includes experienced used parts experts who can help you make the perfect match between machine and component. If we don't have the exact part you're looking for in stock, we'll access the extensive Caterpillar distribution network to locate it for you quickly.
Exchange Your Old Parts for Expertly Refurbished Cat Products
Another cost-effective alternative to purchasing brand-new Cat backhoe parts is to take advantage of our exchange program. Swap your old part for a remanufactured product that's been sourced from genuine Cat equipment and refurbished to like-new condition. All Cat remanufactured parts are rebuilt to the original specifications and tested thoroughly to ensure their quality and performance. They're also ready for immediate installation on your backhoes and include new parts warranty coverage for your protection and peace of mind.
We're Known for Our Exceptional Service
Whether you choose new, used or remanufactured Cat backhoe parts, you'll have access to the superior service that has been a MacAllister Machinery trademark since 1945. Online 24/7 ordering at Parts.Cat.Com streamlines and simplifies the parts acquisition process. You can also contact one of our numerous dealer locations throughout Indiana and Michigan for friendly, personalized assistance. We can deliver your parts directly to your company or jobsite, you can arrange to pick them up at the nearest store location or one of our many drop boxes located throughout the region.
Place Your Cat Backhoe Parts Order Right Now!
Look no further than MacAllister Machinery for backhoe parts at competitive prices. Why not place your order today? Order your Cat backhoe parts online or reach out to us to learn more.
VISIT PARTS.CAT.COM