Construction Equipment In Indiana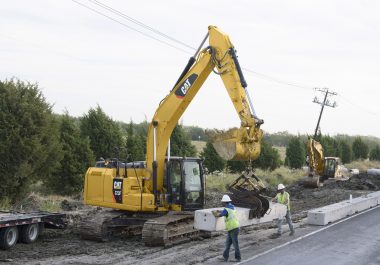 MacAllister Machinery carries a wide variety of new, used and rental Cat® construction equipment designed for high-performance operation and reliability. With Cat equipment, you can optimize any job site to achieve the most productive and efficient results.
For more information, call us at (317) 545-2151 or request a quote today!
New Construction Equipment
As building projects become more complex and industry standards rise, it's crucial to find the most efficient and innovative general construction solutions. We have a comprehensive fleet of new Cat equipment that is built to maximize productivity safely and effectively.
Whether you're in the business of residential construction, commercial building or demolition, we carry a wide range of dependable equipment with premium performance capabilities so you can get the most value. The new construction equipment we have for sale includes:
You can also fulfill your construction needs by purchasing attachment tools for your Cat equipment. Our wide array of innovative, reliable attachments are designed to meet the specifications and requirements of any job. From buckets to augers, we have practically every attachment you could possibly need.
Used General Construction Equipment
If you're looking for construction solutions within a specific budget, consider the benefits of purchasing high-quality used equipment. Our wide selection includes residential and commercial equipment such as excavators, wheel loaders and other equipment, all available at cost-effective prices.
Cat® Equipment Rentals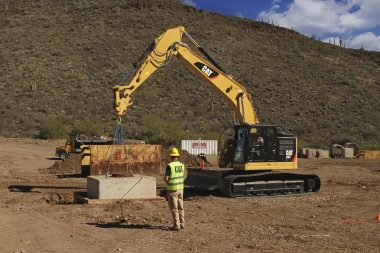 Businesses that need machinery to fulfill short-term requirements can benefit from renting equipment. Rentals are a cost-effective solution for companies operating on a limited budget since they help reduce equipment costs and minimize maintenance requirements. Temporary solutions are also great for replacing damaged equipment or testing models that you're looking to buy.
Parts, Service and Support
MacAllister Machinery has professional service options and replacement parts to repair or maintain any piece of equipment in your fleet. With a wide selection of Cat parts and service solutions performed by skilled technicians, including field and shop services, you can keep your equipment in excellent condition with minimal downtime.
The Benefits of Cat Construction Equipment
Cat equipment sets the standard for reliable and high-performance construction solutions. Experience the many benefits of purchasing Cat products from MacAllister Machinery, such as:
Innovative technologies
Attachment compatibility
Superior durability and longevity
Safety features
Environmental standards
Contact MacAllister Machinery for More Information
MacAllister Machinery has been in the heavy equipment business for over 75 years. We are one of the largest Cat dealers in the U.S., serving Indiana and beyond as the region's go-to construction equipment supplier. You can expect nothing but the best when you work with us, from our knowledgeable staff to our selection of high-quality products and services. Contact us for more information today!