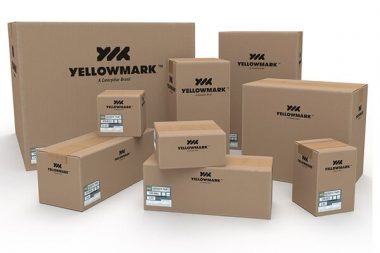 Have you owned a Cat® wheel loader — or perhaps a fleet of them — for many years? Are you noticing that you're spending more money on parts? MacAllister Machinery has the solution. We now offer a wide variety of Yellowmark wheel loader parts for sale in Indiana and Michigan that are perfect if you're looking to focus on the job at hand rather than the years to come.
Shop Yellowmark Wheel Loader Parts
What Are Yellowmark Parts?
Yellowmark parts are brand-new, Caterpillar®-manufactured aftermarket products that are replacing the Cat Classic line. They give you a value-priced alternative to Genuine Cat OEM or Cat Reman parts and components for small and medium-sized construction equipment. While they won't provide the same longevity or durability as their genuine or remanufactured counterparts, Yellowmark parts do meet all industry-standard specifications. You'll get a reliable one-time-use part that will keep your older equipment running at a high level.
When Should You Consider Aftermarket Cat Wheel Loader Parts?
Are you planning to keep your aging wheel loader for only a short time? Purchasing Genuine Cat or Cat Reman products probably isn't the most cost-effective solution for your company. Because Yellowmark products are non-reusable, they cost much less than these premium products. They'll perform well for your applications, and they'll also help you keep your heavy equipment expenses under control. In short, Yellowmark wheel loader parts can deliver excellent value for your money.
How Are Yellowmark Wheel Loader Parts Different From the Rest?
You may have tried aftermarket parts from other manufacturers in your Cat equipment. Unlike these "will-fit" parts and components, Yellowmark products are designed and manufactured by Caterpillar to fit Cat equipment. They'll deliver the ideal combination of reliability, convenience and lower cost that will have a significant impact on your company's bottom line. You'll also get the benefit of a one-year manufacturer's warranty that will give you additional protection and peace of mind.
What Types of Aftermarket Cat Wheel Loader Parts Are Available?
Your nearby MacAllister Machinery location carries Yellowmark parts for all essential wheel loader systems. Examples include oil coolers and gasket kits for engines, hydraulic cylinder groups and assemblies and an assortment of ground engagement tools. You'll also find drivetrain components and a variety of general usage parts like bearings, brackets and covers.
Why Choose MacAllister Machinery for Your Aftermarket Parts?
MacAllister Machinery has been providing reliable, cost-effective heavy equipment solutions for more than 70 years. Over the decades, we've earned the trust of construction companies throughout the region. When you choose us, you'll get:
Support from one of the largest Cat dealers in the U.S.
Our quick access to Cat distribution centers, which ensures that we can provide the part you're looking for
Fast, secure online ordering
A variety of flexible pickup and delivery options
Multiple stores and drop box locations for your convenience
Order Your Parts Online Today
Browse our inventory of aftermarket Cat wheel loader parts online and place your order right now! Feel free to contact us if you have questions or need more information.