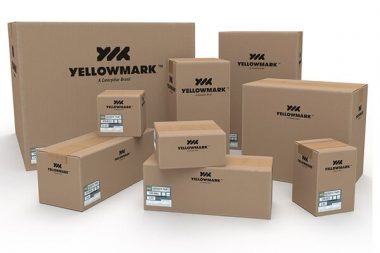 A skid steer loader is one of the most versatile types of equipment at a construction site, but the combination of heavy use and age can take a toll. If you're looking to upgrade the parts and components on an aging Cat® skid steer in Indiana or Michigan, MacAllister Machinery can help. We carry a full inventory of Yellowmark aftermarket Cat skid steer loader parts that can provide a cost-effective replacement solution.
Shop Yellowmark Skid Steer Parts
What Are Yellowmark Skid Steer Loader Parts?
Yellowmark parts and components represent a rebranding and expansion of the Cat Classic line. These brand-new, Caterpillar®-manufactured aftermarket parts and components offer a value-priced alternative to Genuine Cat or Cat Reman products for small and medium-sized construction equipment.
Yellowmark parts are non-reusable, meaning they cannot be rebuilt or refurbished, and they meet all industry-standard specifications. You can install them in your skid steers with total confidence.
Why Should You Consider Using Yellowmark Products?
Using Yellowmark parts will enable you to keep your older skid steers in peak operating condition longer and extend their lifespan. Their affordability will have a positive impact on your bottom line as a result. They're also readily available to order from authorized Cat dealers like MacAllister Machinery. In short, Yellowmark skid steer loader parts deliver the ideal combination of reliability, convenience and low cost.
How Are These Aftermarket Cat Skid Steer Loader Parts Different From Those of Other Brands?
You can easily find "will-fit" aftermarket parts produced by other manufacturers. However, they won't deliver the same reliable performance as Yellowmark skid steer loader parts. Caterpillar designed these parts specifically for its product lines. You can count on getting the perfect fit for your equipment, along with the high level of quality you would expect from an industry leader. They also come with a one-year manufacturer's warranty for extra protection and peace of mind.
What Types of Yellowmark Skid Steer Loader Parts Are Available?
MacAllister Machinery offers these aftermarket Cat skid steer loader parts in the following product categories:
Our knowledgeable parts experts can help you explore all your options so that you can select the right products for your equipment.
Why Choose MacAllister Machinery as Your Cat Parts Supplier?
Indianapolis-based MacAllister Machinery has been a Cat dealer since 1945. You can trust our decades of heavy equipment experience in providing excellent service to companies like yours throughout the region. Other reasons to choose us include:
Our vast parts inventory and access to Cat distribution centers, which ensures we'll have the part you're looking for in stock
Reliable support from one of the largest Cat dealers in the U.S.
Easy, convenient 24/7/365 online ordering
Flexible pickup and delivery options to fit your requirements
Numerous stores and parts drop boxes throughout our operating territory
Order Your Yellowmark Skid Steer Loader Parts Today
Place your aftermarket Cat skid steer loader parts order online now! If you have any questions or need more information first, feel free to contact us.