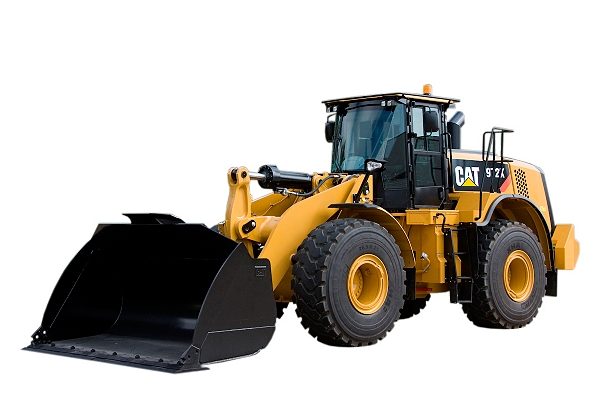 A wheel loader is a mobile shovel that can move, lift, transport and load various materials such as stone, sand and gravel. Their versatility makes these front-end loaders among the most valuable machines at many jobsites.
As one of the leading Cat® equipment dealers in the U.S., MacAllister Machinery can meet all your new, used and remanufactured Cat wheel loader parts requirements. We proudly serve the heavy equipment needs of companies throughout Indiana and Michigan.
Order Wheel Loader Parts Online
We Carry a Complete Selection of New Cat Wheel Loader Parts
No matter the year or model of your Cat wheel loader, we can supply the new parts you need to keep it operating at peak efficiency. We have access to more than 1.4 million genuine Cat OEM parts and attachments, including the latest wheel loader products. We carry a full line of General Duty parts as well as Heavy Duty wheel loader parts. Genuine Cat OEM parts represent a significant upgrade over those aftermarket products you often see online. They deliver the unsurpassed quality, reliability and longevity you expect from the undisputed worldwide heavy equipment leader.
Reduce Your Operating Costs by Purchasing Used Cat Wheel Loader Parts
If brand-new parts and components don't quite meet your needs or fit your budget, used parts can provide the perfect alternative. Our extensive used parts inventory offers the ideal combination of quality and value that appeals to today's cost-conscious heavy equipment users. We also have the expertise to help you explore all your Cat used wheel loader parts options so you can make the best decision for your company. Our used parts sales staff can even assist you in locating that rare replacement product you haven't been able to find elsewhere.
Why Not Give Remanufactured Cat Wheel Loader Parts a Try?
Remanufactured products offer yet another economical parts solution. Remanufactured parts and components have been refurbished to like-new condition and undergo extensive testing to ensure they meet the high Caterpillar quality and performance standards. You'll get a top-notch product at a fraction of the cost of a similar new part. You also get the same warranty coverage that applies to brand-new Cat parts. The MacAllister Machinery exchange program enables you to swap an old or worn-out part for a remanufactured product that is ready to install on your machine.
Quality Parts Since 1945
Ever since we opened for business in Indiana more than 70 years ago, MacAllister Machinery has made providing exceptional customer service our top priority. We make ordering Cat wheel loader parts easy and convenient. Around-the-clock online ordering is available at Parts.Cat.Com, and you can also contact our stores located across Indiana and Michigan for personalized assistance. We'll be happy to ship your parts to wherever you need them, or you can arrange to pick them up at a drop box or store location near you.
Order Your Cat Wheel Loader Parts Today!
You don't have to look anywhere else for the replacement parts to keep your Cat wheel loaders on the job. Order your new, used or remanufactured parts online from MacAllister Machinery or contact us for more information today.
VISIT PARTS.CAT.COM