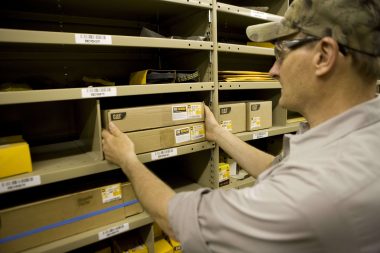 MacAllister Machinery specializes in providing heavy equipment and machinery. We rent and sell established brands like Caterpillar, Honda, Kubota and others.
A vital aspect of our success is the work done behind the scenes. We must maintain a well-organized, high-quality inventory throughout our branches in Indiana and Michigan. That task entails the management of hundreds of vehicles, parts and other machinery. To keep everything consistent with customer expectations, we need an assortment of dedicated warehouse associates, inventory control specialists and yard supervisors and coordinators.
Types of Warehouse, Yard and Inventory Jobs We Offer
All of our jobs require the ability to think critically and exercise sound judgment, but here are some fundamental difference between some notable positions:
Yard jobs: These positions focus on managing outdoor vehicles and equipment. You will need to assist with preparing all equipment for arrival and departure. Checking conditions through minor mechanical and visual inspections is essential, as is cleaning, relocating and refueling as necessary.
Warehouse jobs: Working in warehouses primarily focuses on processing, receiving, packing and shipping orders as required. The job entails moving around cargo, both by hand and with machinery, which requires some licensing qualifications.
Inventory control: Inventory control workers will need to keep accurate records on the status of incoming and outgoing products. You will need to review invoices, record purchases and maintain the database, as well as process pertinent documents and contracts.
Benefits of Working at MacAllister Machinery
We believe every position throughout our company needs to excel to be successful as a whole, which means teamwork and respect are values we place as high priorities. Ultimately, our culture is the foundation on which we build our identity.
Our ultimate vision is to become a leading equipment dealer throughout the country, and we need committed employees who demonstrate exemplary qualities. Your efforts will not be without reward, as we believe in properly compensating our staff.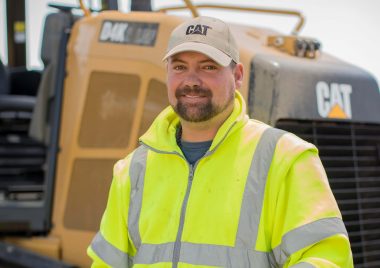 In addition to competitive salaries and the potential to be upwardly mobile in the company, we also offer:
Medical, dental and vision insurance
Wellness program
Company-sponsored training program
401(k) immediate enrollment with a 50% company match
Profit-sharing program
Tuition reimbursement
Short-term and long-term disability insurance
Term life insurance
Company-provided uniforms
Safety shoes reimbursement program
Technician tool purchase program
We are also an equal opportunity and affirmative action employer. Everyone is welcome in our family without fear of discrimination or judgment. When you apply to a position, we will never consider race, gender, religion, gender identity and/or expression, sexual orientation, disability color, veteran status, national origin, age or other statuses protected by law.
Join the Team at MacAllister Machinery Today
We are always looking for help in our branches' yards and warehouses. MacAllister Machinery welcomes you to apply for our open positions today. Search our job listings to find a match near you.