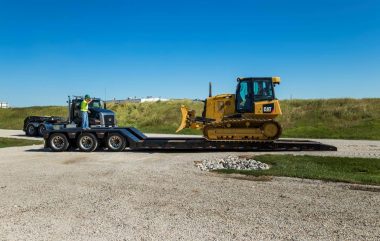 MacAllister Machinery focuses on supplying heavy machinery and equipment to a vast range of industries throughout Indiana and Michigan, and it wouldn't be possible without dedicated drivers who transport all of our products in a safe, timely and efficient manner.
We offer jobs for different levels of qualification and experience, as we employ both CDL drivers and non-CDL drivers for full- and part-time positions.
What Kinds of Truck Driver Jobs Do We Offer?
We can offer opportunities for candidates with all levels of experience. From certified, experienced professionals to people in transitional career phases, we typically break down our driver jobs down based on your possession of a CDL license:
Tractor trailer drivers: People who drive big rigs need a Class A CDL, and they will be expected to follow all road regulations and perform frequent checks on the vehicle for safety. You will need to be courteous to the customers you interact with and have a solid work ethic since you'll need to be able to unload customers' products safely and adequately.
Rollback drivers: Rollback drivers are often tasked with delivering other vehicles, like construction machines. Class B CDL owners will be considered, but we prefer Class A qualifications. Many of the requirements are the same, but one notable difference is the need to check equipment fuel, fluid levels and proper operations before and after loading.
Bus drivers: We also have bus drivers who will deliver buses to customers and repair vendors and other necessary locations on a year-round basis. A Class B CDL is required, and you will need to perform daily safety checks. You will be expected to arrive and depart from your designated sites in a timely manner.
Utility drivers: Utility drivers deliver all kinds of smaller rental equipment, like generators, to assorted locations in more traditional passenger vehicles, which means you don't need a CDL. You will need to load and unload the products in a safe manner, and you will need to keep track of contracts and paperwork.
Part delivery drivers: Our customers often need parts delivered to their location or one of our many part drop box locations across Indiana and Michigan. Typically, these are non-CDL driving jobs.
Benefits of Working at MacAllister Machinery
MacAllister Machinery is unique in the sense that we've developed a culture that places a strong emphasis on teamwork and camaraderie. From the high-level executive positions to basic administrators, we hold everyone to a high standard, which helps us in our journey toward becoming a leading equipment dealer throughout the country.
We are searching for individuals who embody all of the positive aspects that customers look upon fondly, including but not limited to integrity, kindness, respect and innovation.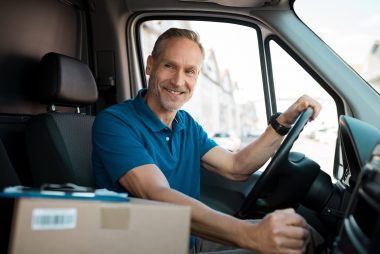 We aim to properly reward everyone who joins our team by offering competitive salaries and many other compensation packages, including:
Medical, dental and vision insurance
Wellness program
Company-sponsored training program
401(k) immediate enrollment with a 50% company match
Profit-sharing program
Tuition reimbursement
Short-term and long-term disability insurance
Term life insurance
Company-provided uniforms
Safety shoes reimbursement program
Technician tool purchase program
We are also an equal opportunity and affirmative action employer, which means that we do not discriminate against any race, gender, gender identity and/or expression, religion, color, disability, veteran status, national origin, age, sexual orientation or any other status protected by law.
Join the Driver Team at MacAllister Machinery Today
If you want to hit the open road with MacAllister Machinery, we'd be happy to entertain the possibility. Search our job listings today to see career opportunities in your area.