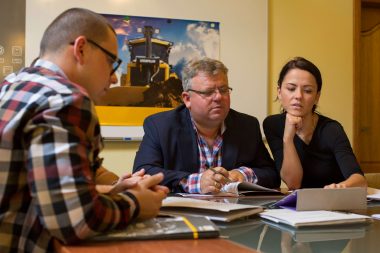 MacAllister Machinery offers heavy equipment and machinery throughout Indiana and Michigan, and it takes a diverse array of professionals to keep our operation running as smoothly as it does.
Since we opened our doors in 1945 as a privately owned business by the MacAllister family, we've steadily grown our services to supply superior products from reputable brands, including Caterpillar, Kubota, Honda, Stihl and many more. We sell, service and rent to thousands of customers, and it wouldn't be possible without our dedicated team of administrative professionals that dutifully handle the everyday minutia of running a business.
Kinds of Corporate Jobs We Offer
If you're hunting for structure and stability from a large-scale business operation, we offer a variety of traditional employment opportunities at our Indianapolis headquarters. Positions include:
Finance and Accounting: These positions will primarily entail analyzing, tracking and organizing the company's fiscal assets, transactions and other pertinent data. Opportunities include finance manager, accountant and financial analyst.
Human Resources (HR): Employees who work in human resources will manage and assist other employees in a variety of ways. Responsibilities will entail recruiting, screening and interviewing candidates, as well as handling interpersonal relations and training. Documenting grievances, terminations, absences, performance reports and compensation and benefits information might also play a role. Jobs include payroll specialist, manager and recruiter.
Information Services/Technology (IS & IT): Employees in this field will maintain, develop and troubleshoot the company's software, hardware, internal databases, web resources and computer network with the goal of maximizing technology's impact. Jobs include system administrator, IT consultant, project manager and web developer.
Management: We continually seek candidates who are comfortable in leadership positions. Management employees will be tasked with directing and overseeing employees to achieve the objectives of their respective divisions or departments. We will expect you to mold your team around our company's values and guidelines, as well as set a good example through displaying your own work ethic. Positions include marketing managers, project managers, operations managers, account managers, business development managers and customer service managers.
Benefits of Working at MacAllister Machinery
We've built our business by sticking to our core values and beliefs. We sacrifice individuality in favor of team success, and we prioritize customer satisfaction through first-class service and in-depth knowledge. That said, we won't lose you in the shuffle. When you decide to join our team, you gain a host of benefits that position you for short- and long-term success.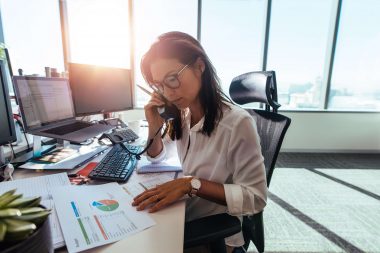 In addition to competitive salaries, some of our compensation packages also include:
Medical, dental and vision insurance
Wellness program
Company-sponsored training program
401(k) immediate enrollment with a 50% company match
Profit-sharing program
Tuition reimbursement
Short-term and long-term disability insurance
Term life insurance
We are an equal opportunity and affirmative action employer, which means we strive to welcome people from all walks of life into our work environment. When applying for any corporate position, we will never consider race, gender, religion, color, disability, veteran status, national origin, age, sexual orientation, gender identity and/or expression or other statuses protected by law.
Join the Professional Team at MacAllister Machinery Today
If you feel that MacAllister Machinery presents the opportunity you've been looking for, we invite you to reach out to us today. Search our job listings today to find your perfect match.