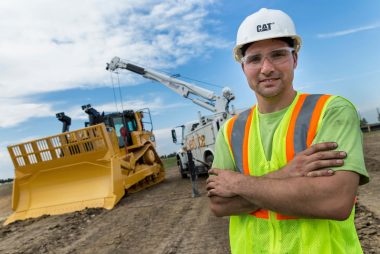 MacAllister Machinery specializes in providing heavy equipment and machinery for a variety of different industries throughout Indiana and Michigan, and that work requires a dedicated team of employees with unmatched knowledge and skills.
We sell, rent and service all kinds of products from well-known brands like Caterpillar, Honda and many more. Our technicians and mechanics offer critical assistance with regular maintenance, both in the shop and out in the field. With your help, we can continue to provide the elite service that clients have come to expect from our brand, which has existed since 1945.
View Open Technician Positions
The MacAllister Family of Companies encompasses several brands across Indiana & Michigan, including MacAllister Machinery, Michigan CAT, MacAllister Rentals and more.
Types of Diesel Technician and Mechanic Jobs We Offer
Whether you're a seasoned technician or are looking to go through our vocational school, we offer a range of different positions that can accommodate your talents, including shop mechanic, diesel technician, field service technician, rental equipment technician and heavy equipment technician.
Construction vehicles, agricultural equipment and generators all require regular checkups to ensure their dependable functionality. Technicians will be expected to carry extensive knowledge in an array of fields, including electronics, hydraulics, welding and other skills.
Some technician positions will require you to both diagnose and repair system and mechanical issues, while others focus more on fixing the issues rather than diagnosing them. You will also need to provide preventative maintenance and cleanings and write service reports. Some positions emphasize customer communication more than others, though the capability to do so is always preferred.
Benefits of Working at MacAllister Machinery
To achieve our vision of being one of the best equipment dealers in the country, we've built a strong foundation through our culture. We produce that culture by focusing on safety, respect, teamwork, innovation, productivity and other core principles. From there, we can ensure customer satisfaction by providing in-depth knowledge and first-class service.
We can't achieve any of these goals without top-tier employees, and we recognize the hard work that goes into every position. When you join our team, you will receive a range of benefits that will help encourage your short- and long-term success.
In addition to competitive salaries, some of our compensation packages also include: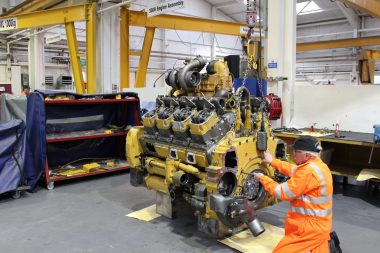 Medical, dental and vision insurance
Wellness program
Short-term and long-term disability insurance
Company-sponsored training program
401(k) immediate enrollment with a 50% company match
Profit-sharing program
Term life insurance
Tuition reimbursement
Safety shoes reimbursement program
Company-provided uniforms
Technician tool purchase program
We believe in promoting diversity in the workplace as well because we believe talent comes from any origin. MacAllister is an equal opportunity and affirmative action employer. When you apply for one of our positions, we will never factor in your race, gender, gender identity and/or expression, religion, disability, color, veteran status, national origin, age, sexual orientation or any other status protected by law.
Join the Technician Team at MacAllister Machinery Today
We're always on the lookout for talented individuals to fill technician and mechanic jobs throughout our branches. Search our technician listings today to find a job that's right for you.