MacAllister Machinery is a proud dealer of Kubota engines, equipment and tractors. Kubota products have a reputation for quality and performance in any task. They are ideal for industrial applications, but also practical for everyday use. We offer new Kubota equipment sales and service throughout Indiana. We also provide used sales, parts supply, rentals and more.
Follow the links on this page to learn more. You can also contact us online for assistance.

Kubota Engines
Kubota industrial engines power trucks, tractors, generators and other heavy equipment. Professionals trust Kubota engines for their reliability, service life and compliance with emissions standards. Available products include:
Diesel engines
Spark-ignited gas, natural gas and dual fuel industrial engines
Use a Kubota engine for emergency power generation, oil and gas, ground support and other applications.
MacAllister Machinery provides product support for Kubota engine owners throughout Indiana. We use genuine OEM parts and diagnostic tools to keep your engine working its best for as long as you own it.
We can put together a preventive maintenance schedule or provide emergency service. Visit our Kubota engines page to read more about how we can help.

Kubota Tractors, Mowers and UTVs
You'll find Kubota engines hard at work in the tractors, mowers and UTVs/RTVs sold by the Kubota Tractor Corporation.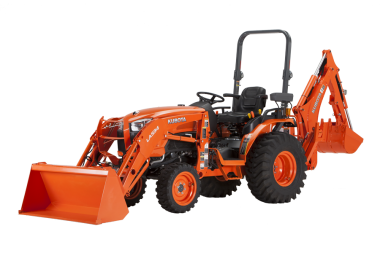 Riding & Zero-Turn Mowers: Kubota mowers include garden tractors and zero-turn mower for everything from residential yards to large commercial projects.
Utility Vehicles: Kubota RTVs offer go-anywhere power that's perfect for farms, ranches and construction sites.
Compact Tractors: Kubota compact and sub-compact tractors deliver reliable performance on farms and landscaping job sites.
We sell a full lineup of Kubota tractors, UTVS and related equipment through our MacAllister Outdoors division. For details, check out our Kubota equipment page.
Why MacAllister Machinery?
Heavy industries require sophisticated equipment solutions. That's where MacAllister Machinery and MacAllister Outdoors come in. We offer a wide range of products and services that keep construction crews, landscapers, farmers and other professionals working efficiently.
Partnerships with leading manufacturers are crucial to our business. As a Kubota dealer, we are your one-stop source in Indiana for the company's newest and most advanced products. Let us match you with an engine, tractor or UTV that meets your needs.
Other Kubota Services
New Kubota equipment sales are just one of the ways we can help. We also provide:
Working With MacAllister Machinery
MacAllister Machinery has been a partner to Indiana industry since 1945. We have a network of locations throughout the state and an extensive team of expert staff. We take the time to get to know your needs and provide dedicated service.
To learn more about Kubota equipment, contact our Indianapolis location. You can also use the form on this page to reach out.