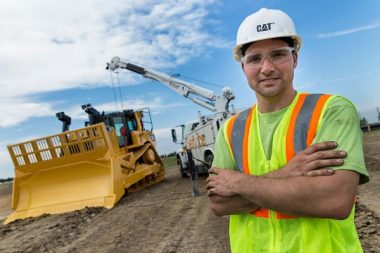 Caterpillar® manufactures dozers in small, medium, large and waste-handling configurations to serve a broad range of applications. Bulldozers can take quite a pounding, especially during periods of heavy use. Even a solidly constructed Cat dozer will need maintenance and repairs to keep it on the job and maximize its lifespan.
Bulldozer Service in Indiana and Michigan
As one of the largest Cat dealers in the United States, MacAllister Machinery can provide prompt, reliable service for your Cat dozers, as well as equipment from leading allied manufacturers. We have several convenient locations throughout the region to serve you. Our offerings include:
Diagnostics: Our fully equipped shops include advanced diagnostic tools and equipment that can identify any mechanical issue with your bulldozer.
Routine/preventive maintenance: Regular Cat bulldozer maintenance and troubleshooting can help to detect and prevent significant mechanical issues. We can set up a Cat dozer maintenance schedule for one piece of equipment or an entire fleet. We can also conduct free equipment inspections upon request.
General repairs and extensive repairs: Our service techs can handle everything from basic bulldozer repairs to complete engine rebuilds.
Undercarriage: Undercarriages are essential bulldozer components. We can repair and replace pins, sprockets, rollers, shoes and other damaged undercarriage parts. We can even perform a rebuild if necessary.
Hydraulics: Like most types of heavy equipment, bulldozers use complex hydraulic systems. We can provide complete service for pumps, motors, valves, cylinders and other hydraulic components.
Engine and component service: We can keep your Cat bulldozer's engine and other essential components such as the blade and ripper in peak operating condition.
Welding and custom fabrication: Our service shops feature the latest welding and fabrication equipment. This allows us to handle everything from custom dozer attachments to extensive welding repair jobs.
Technology updates: We'll keep your company up-to-date on the latest heavy equipment technology solutions such as Cat AccuGrade and Trimble GPS guided systems.
Our Capabilities Include Shop and Field Service
We can do most of our Cat dozer service work in the shop or at your jobsite. Shop service enables us to operate in a controlled environment, which is ideal for major engine and hydraulic repairs. Field service saves time and removes the hassle of bringing your equipment to the shop. It's also the best solution for emergency repairs.
Why Choose MacAllister Machinery for Dozer Service?
MacAllister Machinery has been providing expert heavy equipment service in Indiana and Michigan for more than 70 years. We have access to a vast parts inventory for Cat products and other top brands. Our team of service technicians is the best in the region and will do whatever it takes to minimize costly downtime. We also offer a variety of flexible Customer Value Agreements to make dozer service convenient and affordable.
Contact us to learn more about our dozer service offerings today!