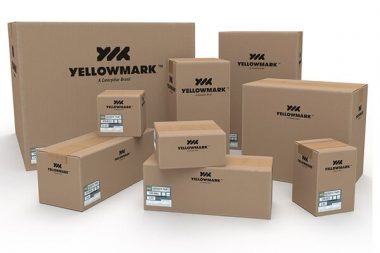 While you can expect your Cat® equipment to last for many years, you'll have to upgrade its parts now and then to keep it in peak condition. As a model gets older and experiences wear and tear, you may need to replace the parts and components more frequently. That's when a lower-priced parts alternative can provide the best return on investment for your company.
MacAllister Machinery is your source for Yellowmark gaskets, Yellowmark hardware and other general usage parts and components in Indiana and Michigan. These brand-new products offer the best in low-cost aftermarket parts solutions.
What Are Yellowmark Parts?
Caterpillar® has introduced Yellowmark parts to replace the Cat Classic line and provide additional offerings. The Yellowmark lineup consists of brand-new, non-reusable parts that give you a value-priced alternative to Genuine Cat OEM and Cat Reman products. Although they're intended for one-time use only, they do meet all industry-standard specifications. You can install them with confidence in your heavy equipment.
How Can Yellowmark General Usage Parts Benefit Your Company?
Are you looking to lower your heavy equipment operating costs? Yellowmark products can help you save money on replacement parts for your older small and medium-sized Cat construction equipment. They'll also deliver the reliability you're looking for to keep your fleet running. What's more, they're readily available from authorized Cat dealers like MacAllister Machinery. As a result, you can get the right parts quickly and get back to work right away.
What Makes Yellowmark Parts Different From the Rest?
Caterpillar designs and builds Yellowmark parts specifically for Cat construction equipment. You'll get a more reliable form, fit and function than other aftermarket brands can deliver. You'll also receive support from an experienced Cat dealer like MacAllister Machinery, enabling you to get the most out of your parts. And with the one-year standard warranty coverage from Caterpillar, you can purchase these components with total peace of mind.
What Types of Yellowmark General Usage Parts Are Available?
MacAllister Machinery carries a wide assortment of general usage aftermarket parts for older Cat equipment such as backhoes, skid steers, excavators, wheel loaders, track loaders, motor graders and bulldozers. Available parts include:
Bearings
Bushings
Brackets
Covers
Pins
Hardware
Gaskets
Seals
O-rings
Pulleys
Not sure which products are the best match for your equipment? The knowledgeable product experts at any of our dealer locations can help you make the right decision.
Why Make MacAllister Machinery Your Aftermarket Parts Supplier?
MacAllister Machinery has been delivering reliable, convenient, cost-effective heavy equipment solutions since 1945. When you work with us, you'll get:
Support from one of the largest Cat dealers in the U.S.
Access to a tremendous parts inventory supported by the extensive Caterpillar distribution center network
Fast, secure online ordering
Flexible pickup and delivery options to meet your unique requirements
Multiple stores and parts drop boxes throughout our operating territory
Order Your Yellowmark General Usage Parts Online Today
Explore our current inventory of Yellowmark general usage parts and place your order online right now! We invite you to contact us if you have questions or would like more information.