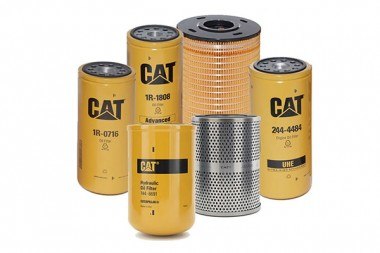 Cat® equipment owners can easily find the right filter to keep oil clean and help prevent engine breakdowns at MacAllister Machinery. As an authorized Cat dealer since 1945, we carry a full inventory of new Cat engine oil filters for generators, trucks, bulldozers, backhoes, skid steers and more.
Choose a Filter That Fits Your Cat Engine
MacAllister Machinery offers genuine OEM Cat oil filters designed to provide the perfect match for Cat engines such as the C7, C10, C12, C13 and C15. These products will ensure maximum cleanliness and protection in your equipment. Your engine will perform better and last longer.
Oil Filters in Various Efficiency Levels
Our inventory includes oil filters in several efficiency levels to match your operating environment. Options include:
Standard efficiency: Cost-effective solution for normal equipment use. These filters provide reliable filtration of contaminants for clean, debris-free oil between changes.
Advanced efficiency: Extra contamination control without limiting the dirt-containing capacity. Use them with newer equipment that has stricter emissions requirements.
Ultra-high efficiency: Maximum contamination control. Use with heavy-use applications or when operating equipment in dirty or dusty environments.
Experience the Highest Quality With Genuine Cat Parts
Genuine OEM Cat oil filters deliver high quality and performance, and are the perfect fit for your engine. Caterpillar uses only the best materials to build each product to the original specifications. Caterpillar backs these filters with a 12-month warranty for your protection and peace of mind.
Why Buy Cat Engine Oil Filters From MacAllister Machinery?
Our experienced, knowledgeable staff can help you select the right oil filter for your Cat engine. As one of the largest Cat dealers in the United States, we stock a tremendous selection of parts. We can also source them quickly from the extensive network of Caterpillar distribution centers.
We have drop boxes located throughout our operating territory, so you can pick up your parts at your convenience. We can also ship parts to your business or job site with flexible delivery options.
Order Your Oil Filters Online Today
Review our online inventory of Cat oil filters and place your order today. For more information, contact us online or call us at (317) 545-2151.
VISIT PARTS.CAT.COM