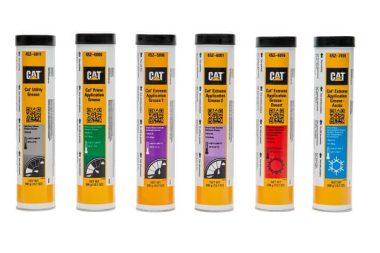 Lubricating moving parts and components is a crucial preventive maintenance step. It ensures your heavy equipment's long-term health and performance. Construction operations and other businesses can turn to the heavy equipment experts at MacAllister Machinery for various Cat® grease products. You'll keep your fleet in peak condition and maximize its working life.
Grease and Lubricants for All Types of Cat® Equipment
Caterpillar manufactures hundreds of equipment models, and they all need grease to stay on the job. If you use Cat earthmoving equipment, you'll find the right grease product for your dozer, mini excavator, skid steer loader or other equipment you use to dig, load and transport materials. We also carry grease for on- and off-road trucks, mining and forestry equipment, tractors, pipelayers and other essential equipment.
About Our Cat Grease Inventory
MacAllister Machinery offers several categories of grease to meet every equipment owner's demands:
Cat multi-purpose grease: These Cat utility grease products serve various light- and medium-duty lubrication applications for several equipment types.
Cat premium grease: Consider these Cat low- and high-temperate greases for open-gear and extreme-duty applications.
Cat specialty grease: This collection of white assembly greases, hammer pastes and open-gear lubricants is perfect for specialized equipment maintenance tasks.
MacAllister Machinery parts experts can help you choose the right lubricant for your Cat equipment, regardless of its year or model.
Why Choose Genuine Cat Grease Products for Your Heavy Equipment?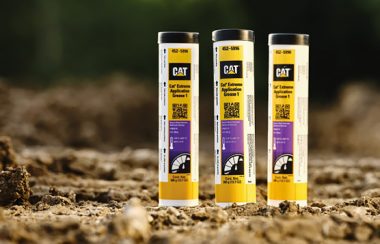 Aftermarket replacement parts might feature a lower price point. However, they can't match the long-term value provided by genuine Cat products. Caterpillar designs and manufactures its original equipment manufacturer (OEM) greases from high-quality materials to ensure optimal performance and reliability. Cat OEM products also fit seamlessly with other equipment components. Moreover, you'll get coverage from a 12-month manufacturer's warranty for extra protection and peace of mind.
Why Choose MacAllister Machinery?
As a trustworthy, full-service equipment dealer, MacAllister Machinery has much to offer:
Expertise: We've been an authorized Cat dealer since 1945. We know Cat products inside and out and understand what it takes to keep them in peak condition.
Multiple locations: We operate several stores across Indiana and Michigan's lower peninsula to serve you.
Huge inventory: As one of the largest Cat dealers in the U.S., we carry an expansive parts selection to serve our customers. We can also tap into the Cat distribution network as needed.
Online ordering: Many of our customers prefer buying parts online at Parts.Cat.Com. Choose from over 1.4 million products and enjoy the convenience of around-the-clock ordering. Multiple pickup and delivery options are also available.
Top-notch support: You never know when you might need help with a heavy equipment issue. Our unwavering commitment to serving our customers means we're available 24/7/365 to assist you.
Browse Our Cat Grease Products and Order Today
Check out our current selection of Cat greases and other essential parts and order today. Call us at 317-545-2151 or submit our online contact form to request additional product and pricing information.